Carp Fishing Leaderboard for 2023
Andy 36lb,
Yanz 35lb 8oz,
Andy 34lb,
Tim 27lb,
Gordon 26lb,
Tim 24lb,
Tim 22lb,
Tim 21lb,
Tim 20lb,
Mike 18lb,
Andy17lb,
Mike 15lb,
Gordon 15lb,
Yanz´s 35lb 8oz.
Gordon 26lb.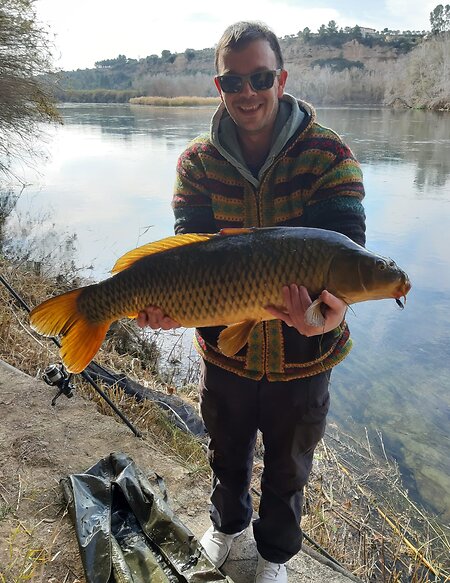 Tim 24lb.
Carp Fishing Leaderboard for 2022
Stig 37lb,
Dean 32lb,
Rob 32lb,
Carol 31lb,
John, 30lb 8oz,
Stuart 30lb.
Stan 30lb,
Jon 29lb 12oz,
Blake (age 11) 28lb.
Wayne 25lb,
Dean 32lb.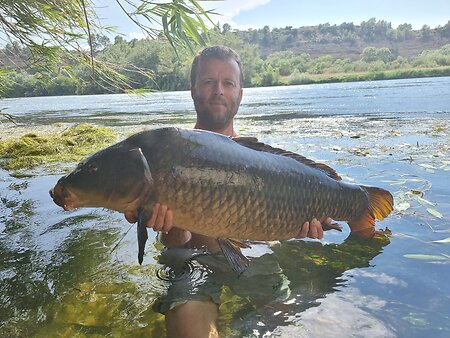 Rob´s 32lb.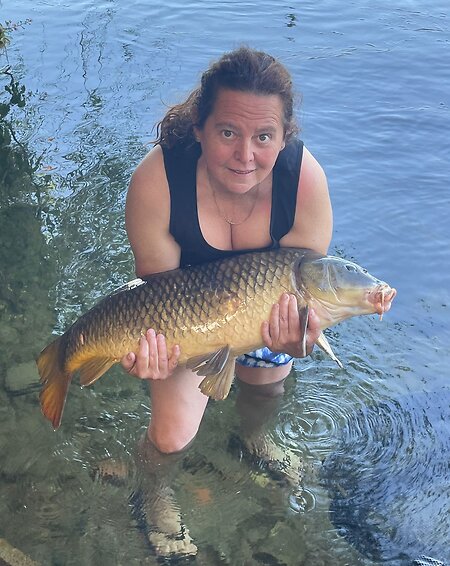 Carol 31lb.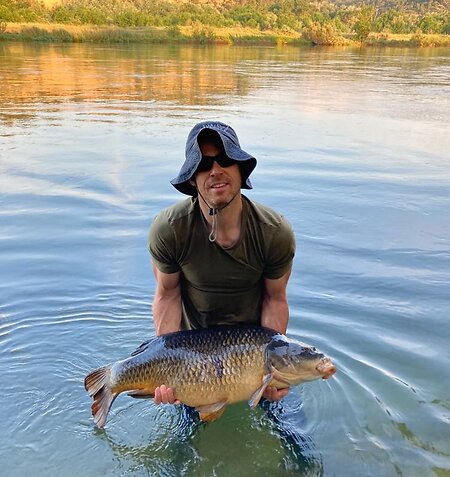 John, 30lbs 8oz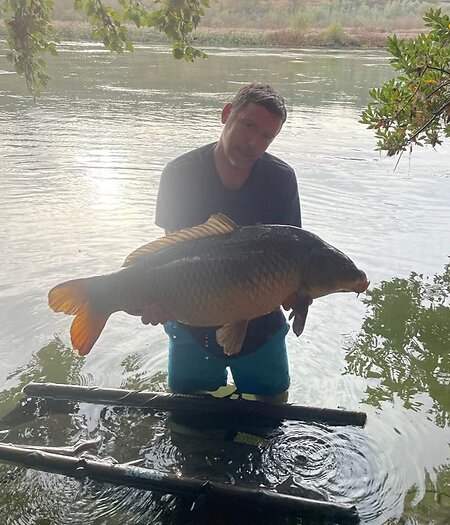 Jon´s 29lb 12oz.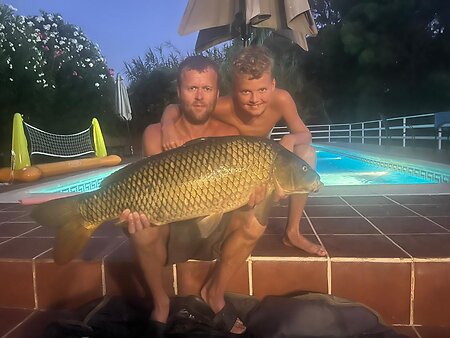 Blake (age 11) pb 28lb
Final Carp fishing Leaderboard for 2021
Rob 42lb
Chris 28.5lbs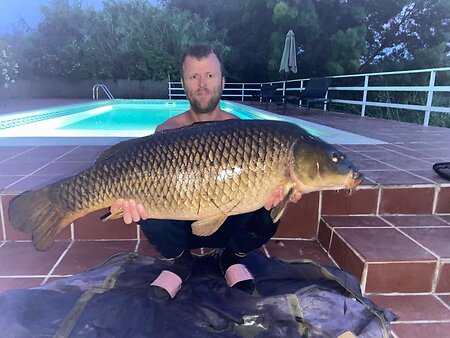 Final Carp fishing Leaderboard for 2020
Chris 28lbs.
Chris 20lbs,
Chris 17lbs x 2,
Chris 15lbs.
Final Carp fishing Leaderboard for 2019.
Phil 33lbs carp. (See below),
Joint second, Rob and Spencer 25lbs,
Andy 23lbs,
Dan 20lbs,
Dan 18lbs.
Wayne 18lbs.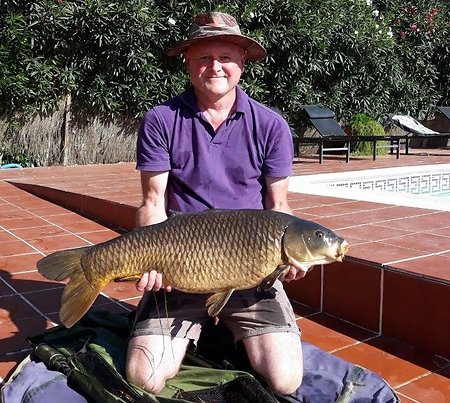 This is the final leaderboard for 2018.
Jim 37lb 8oz carp.
Wayne's 33lbs carp.
Mark 33lbs.
Phil 32lbs.
Darren 31lbs.
Graham 30lb carp,
Trevor 29lb 12oz.
Graham 29lb.
Stan 28lb,
Jon 26lb.
Adam 24lb.
Mark 23lb 9oz.
Matthew 22lb,
Dean 21lb 8oz,
Dean 20lb,
William 18lb 8oz.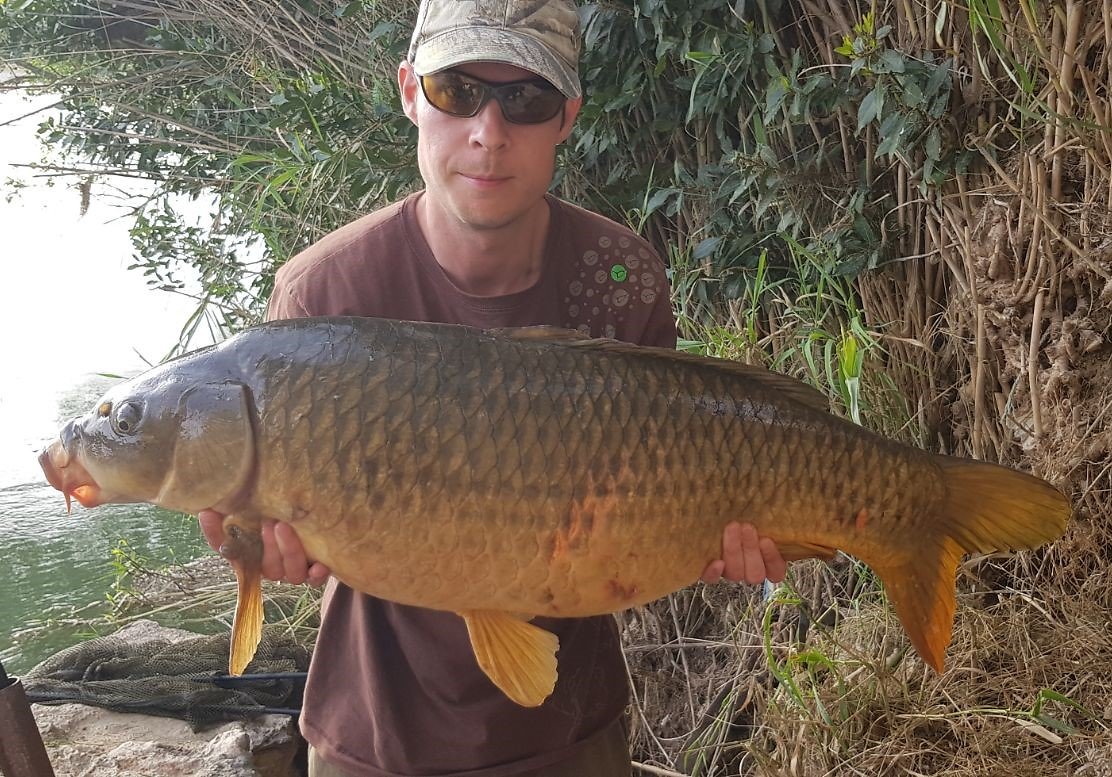 Final leaderboard for 2017.
Karl 36lb (See below),
Wayne 35lb.
Rachel 32lb,
Yanz 31lbs,
Dean 31lb.
Jim 31lb.
Scott 28lb.
Ben 28lb,
Scott 26lb 8oz.
Luke 26lb,
Stan 25lb,
Wayne 25lb.
Andy 22lb,
Stan 22lb,
John 22lb.
Jamie 22lb.
Jim 20lb x 2.
John 19lb 12oz.
Scott 19lb 8oz.
Wayne 18lb.
Jon 16lb.
Wayne's 35lb.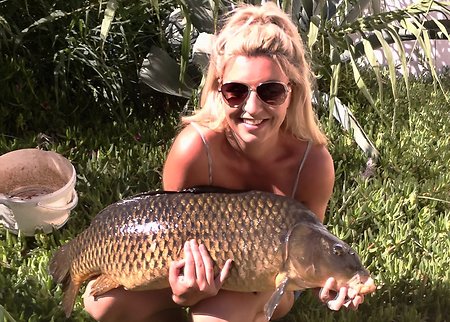 Rachel 's 32lb
Final carp leaderboard for 2016
Alfie 38lbs carp, (see below),
Mark 38lbs carp,
Mike 36lbs carp,
James 36lbs carp,
Steve 35lbs 4oz carp,
Dave 35lbs carp,
Paul 33lbs carp,
Yanz 31lbs carp,
Paul 31lbs carp,
Paul 30lbs carp,
David/Mark 28lbs, carp,
Paul 27lbs carp,
Andy 27lbs carp,
Phil 26.8lbs carp,
Barry 26.6lbs carp,
Barry 26.4lbs carp,
Spencer 26lbs carp,
Rob 26lbs x 2 carp,
Stan 25lbs carp,
Spencer 25lbs carp,
Mark's 38lb carp.
Carp Fishing Leaderboard for 2015

Stan 41lb carp. (See Below)
Mick 38lb carp,
Adam 37lb carp,
Elliot 37lb carp,
Graham 35.5lb carp,
Raimon 35lb carp,
Michael 35lb carp,
Darren 35lb carp,
Richard 34lb carp,
Jan 34lb carp,
Wayne 34lb carp,
Jez 32lb carp,
Rob 32lb carp,
Paul M 32lb carp,
Ben 31lb carp,
Wayne/Gavin 31lb carp,
Wayne/Gavin 30lb 8oz carp.